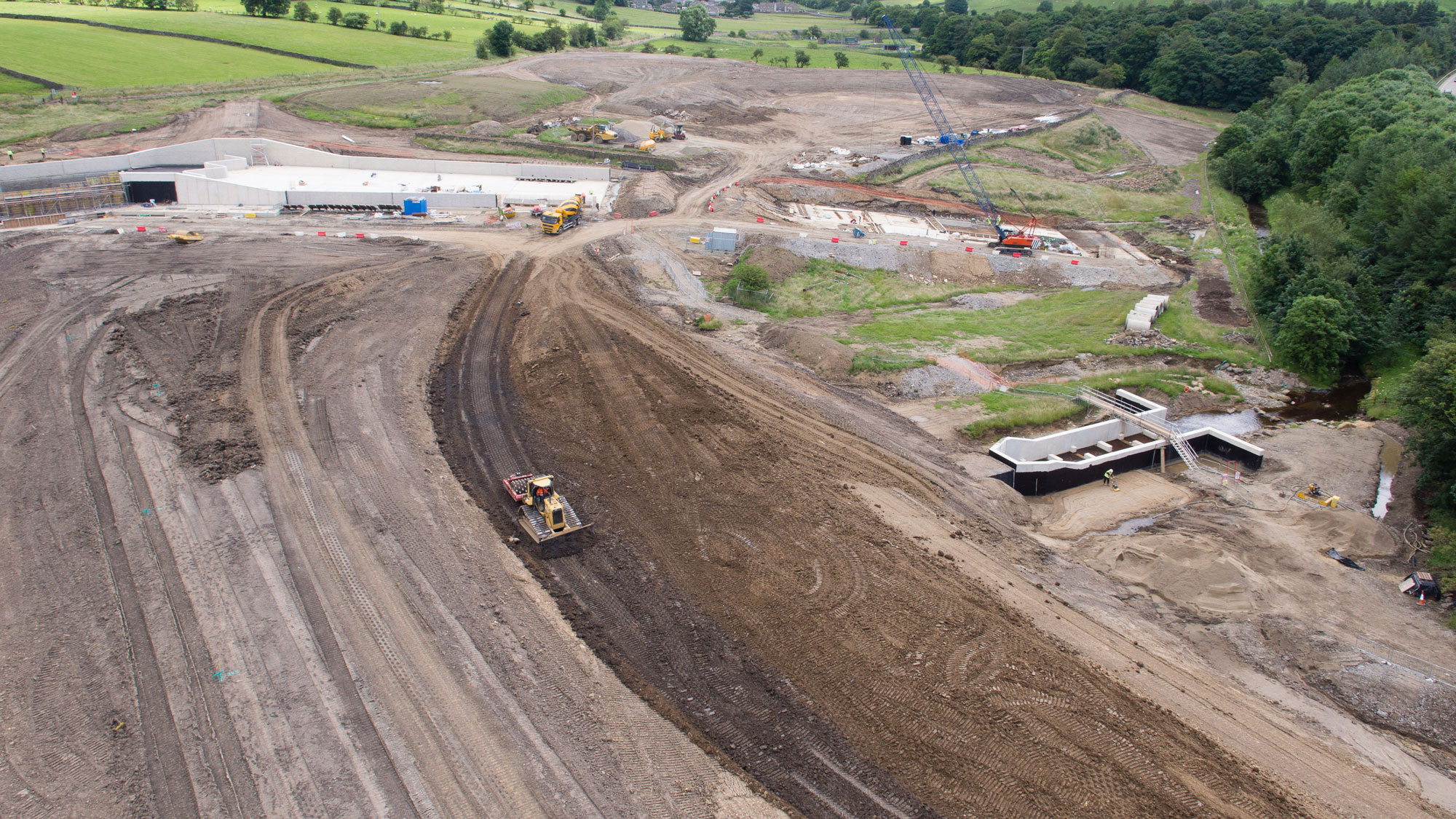 In March 2015 Soil Hill Quarries was awarded the supply contract for Skipton flood defence scheme.
With over 250,00 tons of clays supplied this contract put Soil Hill Quarries on the map in terms of quality and quantity of supply of Puddling Clays.
Working with main contractor Galiford Try, It consists of constructing flood storage reservoirs on Eller Beck and Waller Hill Beck in Skipton, creating a borrowpit for a flood storage. Using our specialist clay included comprehensive on site testing to ensure the endurance of the Soil Hill Clay was compatible with the very strenuous requirements material requirements.
This contract is due completion at the end of 2016.