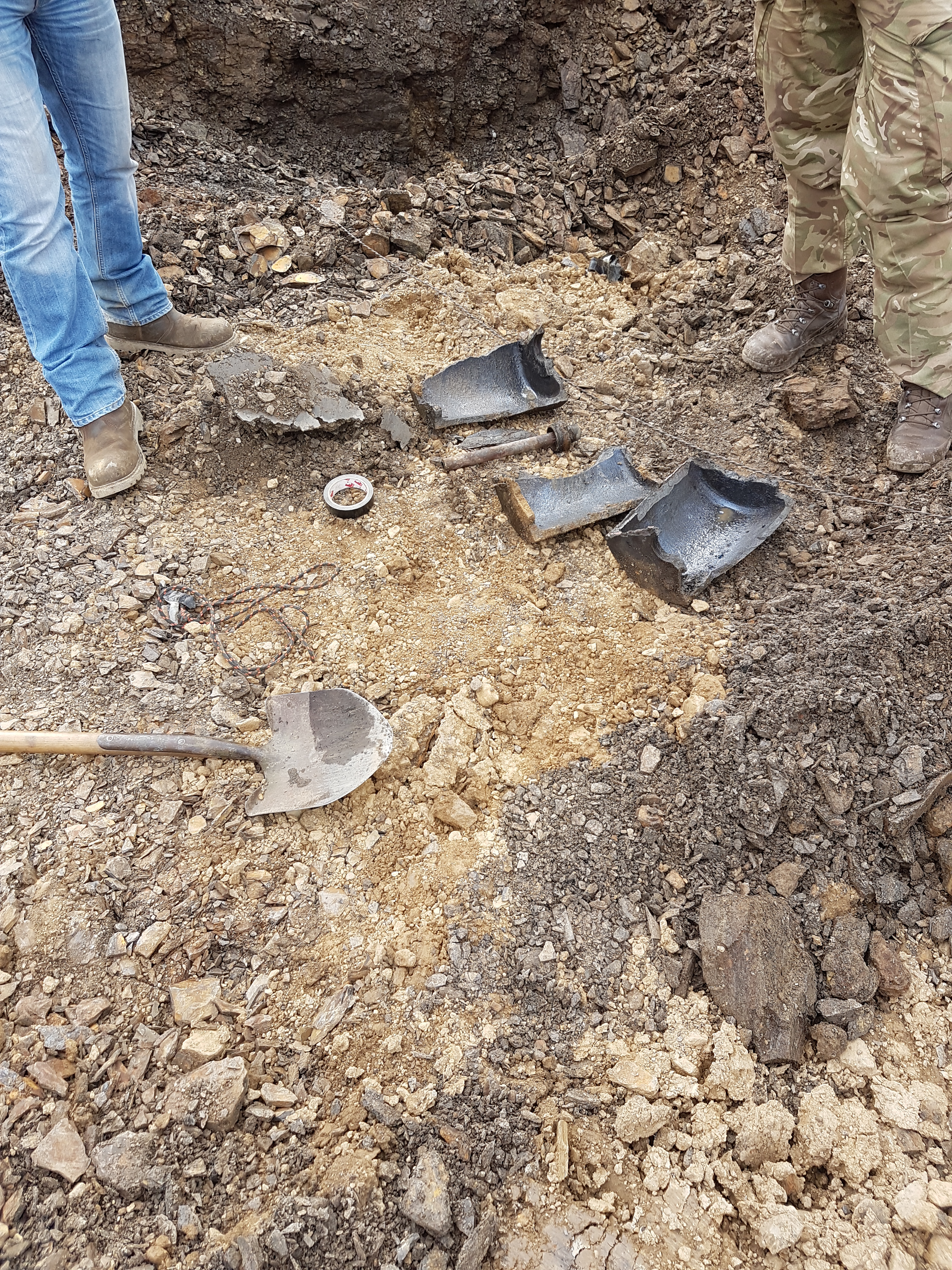 Soil Hill Quarries assist Bomb disposal team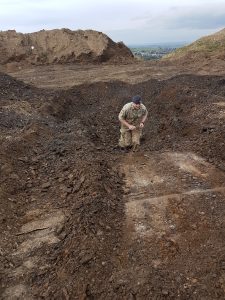 When a Second World War bomb was discovered on a building site in West Yorkshire in late 2016- the disposal team needed a secure location to carry out a controlled explosion. Due to the location of our main excavation site our quarry was ideal.
Normally we supply puddling clay / engineering clays for flood defence schemes , reservoirs , Landfill capping and linning or to brick works. So this is something that we just couldn't miss.
We were contacted by the Army Disposal Team and asked if Soil Hill Quarries (Yorkshire) Ltd could help,we were only too happy to assist.  We dug a hole to a depth of 2 metres where the devise was set.
The Army Bomb disposal team did the rest.
Great team effort!!